The clickFIX® technology
EXCELLENT INSULATION REDUCES HEAT FEATURERLIES AND THERMAL BRIDGEGENE
Het Scandinavisch design en vakmanschap worden gecombineerd om toonaangevende energie-efficiëntie te leveren. De gepatenteerde clickFIX®-technologie zorgt ervoor dat er geen koudebruggen ontstaan. Dit is voornamelijk omdat het luik uitsluitend uit hoog isolerend materiaal bestaat en niet uit een houten constructie. De unieke afdichting zorgt tevens voor luchtdichtheid. Dit alles stelt ons in staat om een uitstekende warmte-isolatie voor uw woning te realiseren. Dolle heeft de beste U waarden op de markt, hoe lager de U waarde, hoe beter de isolatie. De bekomen U-waarde is het resultaat van een test van de zoldertrap als bouwonderdeel en niet op basis van een gemeten waarde. .
Het clickFIX®-luik is volledig geisoleerd met een dikke polystyreen laag met een witte coating. Dit zorgt voor een lage U-waarde.  :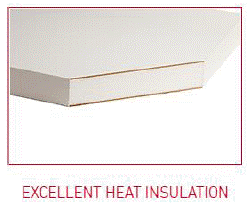 These attic ladders are manufactured in Denmark and most of the wood comes from renewable FSC® certified forest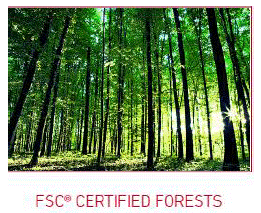 Because the clickFIX® hatch consists only of high-quality insulating material without any wooden construction, there are no thermal bridges. This combined with a unique seal results in maximum insulation: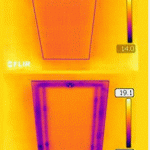 FOCUS ON EASY INSTALLATION OF A LOFT LADDER
The ClickFIX® attic ladders consist of three separate components, the casing, ladder and hatch, which are mounted using a patented click system. Both professionals and do-it-yourselfers will find the clickFIX® attic stairs easy to install, even alone.
Dankzij het lage gewicht en de gepatenteerde assemblage technologie met 'klik' modules, kan een ClickFIX®-zolderladder eenvoudig door 1 persoon worden geplaatst: